House is not a home...Stamp & emboss paw prints
Posted on
Hi guys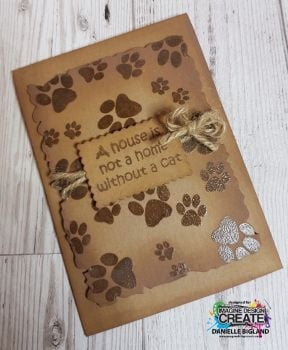 I loved using this set. There's not a huge amount of cat stamps out there and this has alot to choose from, including a sweet little fish!!
To make:
1. Take a piece of Craft card approx 5mm smaller than an a6 card blank around all sides.
Using the paw print stamps from the set, stamp all over the card then with Vintage Sepia Versafine or similar, heat emboss using clear embossing powder. Tip - Do this in several stages so the ink doesn't dry before applying the embossing powder.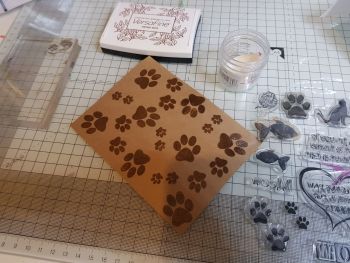 2. Distress the edges using Vintage Photo Distress ink.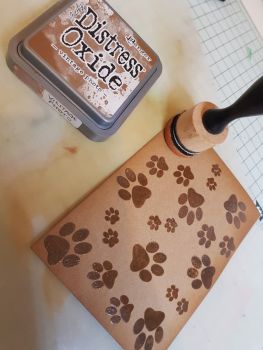 3. Tie some Twine round the centre of the card. Use a sentiment from the set and stamp a topper. Apply this using foam pads/tape.
Attach to your a6 card blank.
You might need:
Until next week
Dani
Xx