Shrink plastic trees
Posted on
Hi there Marcia here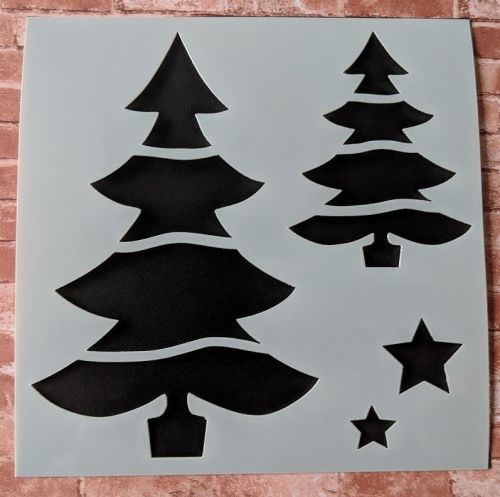 I've been playing with the shrink plastic again. I find that I look at all my stamps and stencils now and see whether I can shrink them or not. This time I've been playing with the Festive Tree stencil.
I applied acrylic paint through the larger tree, allowed to dry, cut out and shrank them. For full details of the method used please refer to my earlier blog on the starfish earrings.
To give them a bit of sparkle I went over the top with a Nuvo glitter marker. Again allow this to dry.
I then coloured through the stencil again and cut it out to create a card for storing your earrings. I hope you like them.
Shrink Plastic is available from the Imagine Design Create Website.
http://www.imaginedesigncreate.co.uk/shoponline/cat_1455416-Shrink-Plastic.html
See you next week
Happy Crafting